World Championship Contender Sponsorship
Member News
Paratriathlon World Championships
Headline Sponsors:

My name is Stuart Meikle and I currently represent Great Britain in Paratriathlon.
I started my journey in January 2018 and am already the British Para-duathlon Champion, won a silver medal in the Para-triathlon Championships and represented Great Britain in World Cup events in Besancon, France and Funchal, Madeira where I won Gold.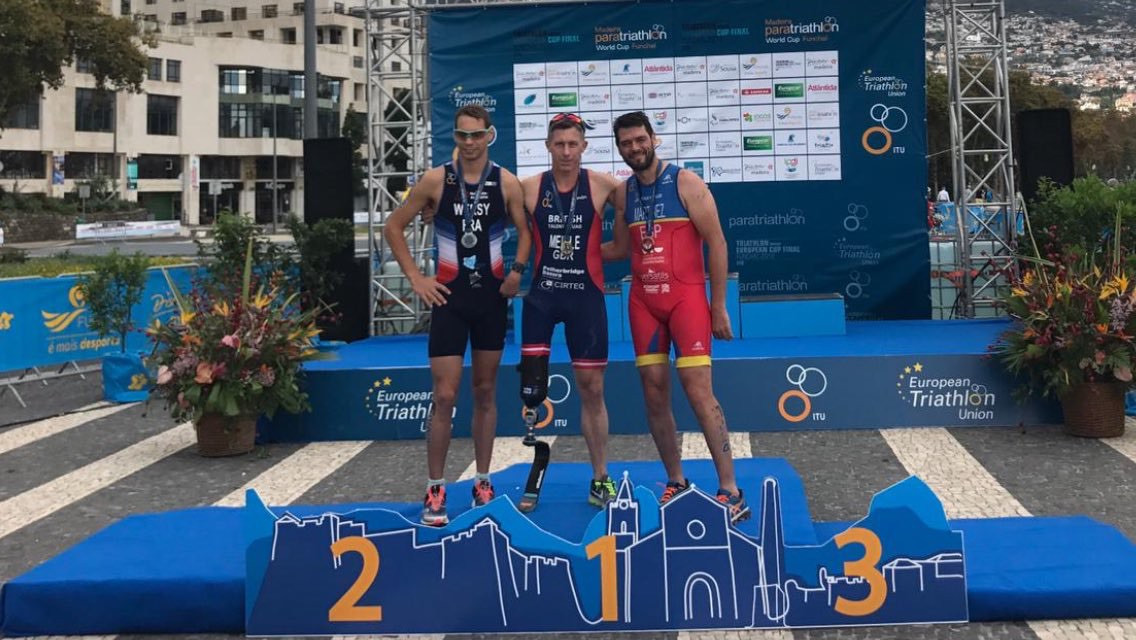 In order to move to the next level I need to invest in new racing cycles and am looking for support to finance this. Ideally this would be a three year sponsorship of £300 per month to part finance two bikes which would help to improve my times and give me a much better chance of becoming World Champion in the future.
I currently have two main sponsors which enables me to train in Loughborough for two days a week with the Great Britain Performance Squad as this is where the best coaching specific to Para Triathlon is. It would be great to also have you on board.
If you or your business would be interested in helping me fulfil my ambitions of becoming World Champion then please call me on 07977 274823 to discuss further.
Stuart Meikle
64 Falcon Road, Bingley
West Yorkshire, BD16 4DW